Yoga School
Fully Accredited since 2011
Learning Center for Students
Yoga Training is not just for yoga teachers. Everyone can benefit from learning about yoga philosophy, and knowing the postures more specifically to your body. Which path is right for you? Through a series of modules you can customize the training to fit your needs. If you are interested more in the physical practice, join us for the 4 postures clinics.  If you are eager to learn about yoga philosophy and the more subtle aspects of yoga then sign up for those modules. OR  do the entire 8 part series and get it all. Go deeper into your practice and learn the philosophy behind the practice as well as how to properly execute each posture.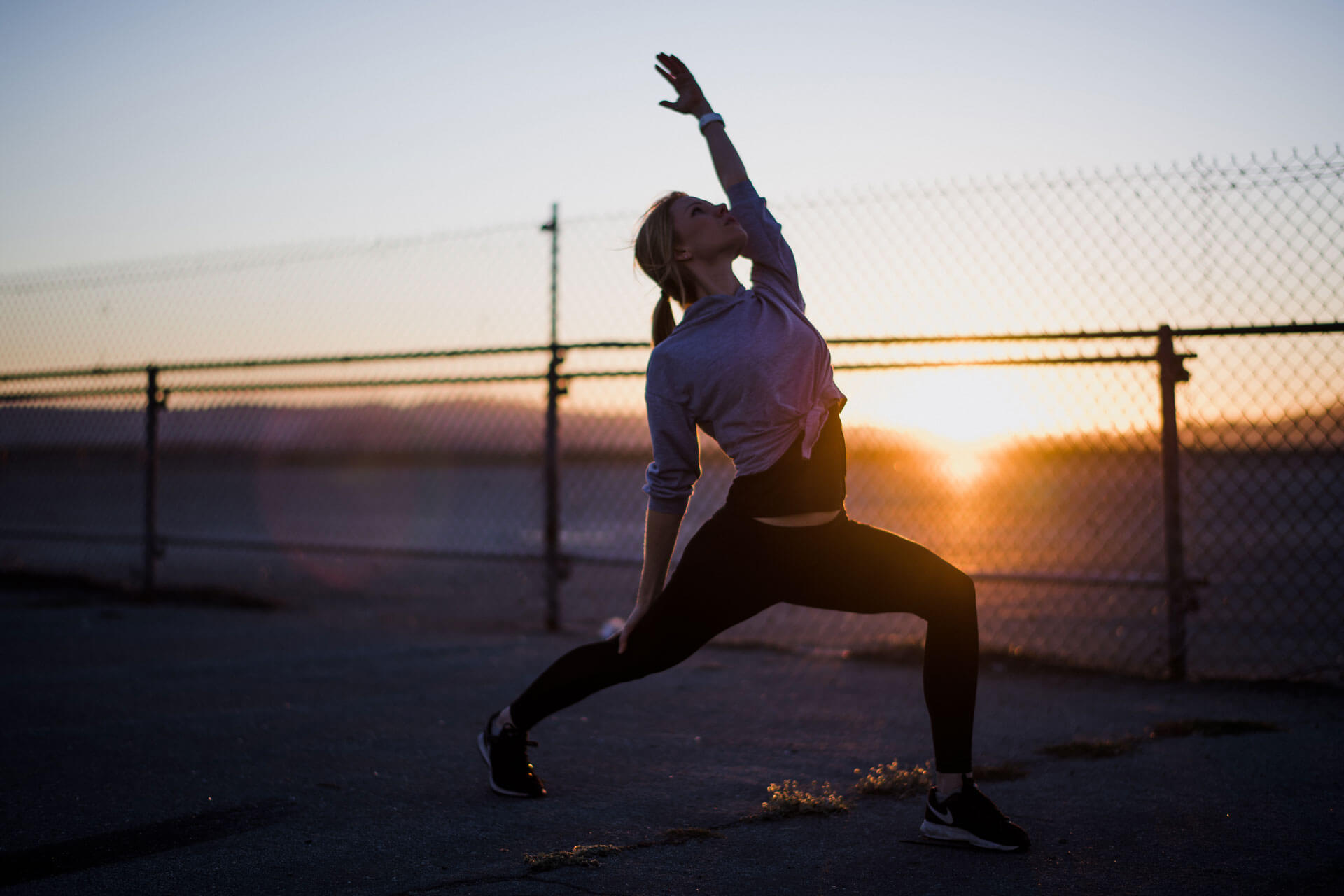 Teacher Training
If you are ready to become a yoga teacher, we have created a special program of 20 modules just for you. This is a comprehensive Teacher Training program where you will dive deep into the heart of yoga, and come out with a new perspective, a greater sense of self, and a wisdom that will be with you the rest of your life.If you are interested in becoming a certified yoga instructor, this is the path for you. Take your time or do it all at once. Complete all 20 modules, Core 8 plus 4 training weekends or week long immersions or any combination. As long as you complete all 20 modules, you will fulfill the required 200 hours. 
Lineage of Yoga
We believe that Yoga is a sacred gift passed on by master yogis and scientists. The systems that were scientifically designed many years ago, were carefully created to promote both restoring the body and transforming the mind. That is evident through the millions of people worldwide that have been healed from disease, injury, obesity, and mental illness for centuries! 

Core 8
These 8 modules are the core and foundation of the Hatha and Ashtanga/Power practices. Go deep and learn all you need to know to unlock your true yoga potential. Open to all students.
$150 per day/module or buy the entire 8 module series at 10% off!
Each day is scheduled for 10 hours (8am-6pm).
Ekam
Hatha Standing Posture Clinic
January 31st or June 26th
Chatwari
Yoga Philosophy & 8 Limbs
April 3rd or October 2nd
Dwe
Ayurveda
March 13th or July 17th
Pancha
Ashtanga Standing Posture Clinic
May 15th or September 4th
Trini
Hatha Floor Posture Clinic
March 27th or July 31st 
Shat
Chakras
April 24th or October 30th
Sapta
Ashtanga Floor Posture Clinic
May 29th or September 18th
Pancha
Meditation
June 5th or November 6th
The Full 20: For Those Looking To Become Teachers
Upon completion of the entire 20 modules you will have earned your 200-hour RYT certification. Each module is $150, purchase the entire series and save 10%! You must be enrolled in Teacher Training to attend.
View All 20
1. Ekam- Hatha Standing Posture Clinic
2. Dwe- Ayurveda
3. Trini- Hatha Floor Posture Clinic
4. Chatwari- Yoga Philosophy & 8 Limbs
5. Pancha- Ashtanga Standing Posture Clinic
6. Shat- Chakras
7. Sapta- Ashtanga Floor Posture Clinic
8. Ashta- Meditation
9. Nawa- Hatha Teaching 1
10. Dasha- Hatha Teaching 2
11. Ekadasha- Hatha Teaching 3
12. Dwedasha- Hatha Teaching 4
13. Trayodasha- Hatha Teaching 5
14. Chaturdasha- Hatha Teaching 6
15. Panchadasha- Ashtanga Teaching 1
16. Shodasha- Ashtanga Teaching 2
17. Saptadasha- Ashtanga Teaching 3
18. Ashtadasha- Adjustment Teaching 1
19. Ekoona Vimshitihi- Adjustment Teaching 2
20. Vimshitihi- Graduation
Teacher Training Weekends
February 28th-30th
Hatha 1
Day 1- Pranayama, Dialog & Sequence, Anatomy of spine
Day 2- Posture Clinic Standing
Day 3- Anatomy of Spine, Dialog & Sequence, Balance
April 3rd-5th
Hatha 2
Day 1- Review standing, Practice teaching
Day 2- Dialog & Sequence, Spine Strengthening
Day 3- Dialog & Sequence, Hip Opening
May 8th-10th
Hatha 3
Day 1- Review standing, Practice teaching
Day 2- Dialog & Sequence, Spine Strengthening
Day 3- Dialog & Sequence, Hip Opening
June 26th-28th
Hatha 4
Day 1- Review standing, Practice teaching
Day 2- Dialog & Sequence, Spine Strengthening
Day 3- Dialog & Sequence, Hip Opening
July 31st-2nd
Ashtanga 1
Day 1- Review standing, Practice teaching
Day 2- Dialog & Sequence, Spine Strengthening
Day 3- Dialog & Sequence, Hip Opening
(CORE 2 RECOMMENDED BEFORE)
September 25th-27th
Ashtanga 2
Day 1- Sun Salutations, ujaii breathing
Day 2- Counts & sequencing standing series
Day 3- Counts & sequencing floor series 
November 21th-22nd
2 Days
Adjustments, Modifications, Graduation 
Day 1- Verbal Adjustments, Teaching with your Hands, Modifications, Advanced Postures, Ethics
Day 2- Graduation Day!
Teaching and Certification
We have provided hundreds of yoga instructors with the vital tools they need to succeed. Join our current alumni in the vast field of yoga.
Experience
We are the Original Yoga School
in the Yakima Valley. 
Affordable
Our training is reasonably priced and flexible to make sure that you can pursue yoga at your pace. 
Accredited
Upon completion of the course, you will receive a respected certificate of teaching. 
Instruction with Depth
This is the most comprehensive teacher training in the West. It is rare to study both lineages that are most prevelent in Western Culture. We are not blending the two together, or diluting it. Instead, we are maintaining the essence of the two systems, while respecting and honoring the brilliant teachers and scholars that have come before us. All the dots will begin to connect when you see the history of western yoga unfold, through these scientifically designed methods side-by-side. .
Learn About Ashtanga
What is Ashtanga Yoga?

This yoga system consists of 6 series. The Ashtanga Primary (First Series) is designed to restore the body to its original state, which can take a lifetime for some people.  You progress through the original "Mysore Style" at your own pace.  Additional postures are given  based on the students ability. The first series is very beneficial at opening the hips and hamstrings.  2nd series is more beneficial to the spine. This method is also where the modern day vinyasa (breath based) practice is derived from. Most likely if you are practicing this modern western style of yoga, it is primarily for fitness or exercise.  Many of the benefits are lost when the sequence and postures are changed, as is the magic.  Sometimes in America, we think we can improve a flawless system. 
Learn About Hatha
What is Hatha?

Hatha includes all yoga postures, regardless of style and sequencing. 
The Lineage

We teach from the lineage of Parahamsa Yogananda, often referred to as the "Father of Yoga" in the West. He was th author of Autobiography of a Yogi, one of the worlds most acclaimed spiritual texts.  A movie was recently made depicting his life, called "Awake".  

His younger brother and devoted student Bishnu Ghosh, founder of Ghosh College of India, Physical Culture, was ultimately the choreographer of the 84 Hatha postures (advanced), and 26 Hatha postures (beginning).  It was created purposefully to heal the spine, knees, and nervous system.  Millions of people across the world have benefited from this method. Particularly if the postures are kept in the order they were designed.  The magic…the healing…takes place close to the source. This is the lineage of "hot" yoga. The heated room is used particularly in beginning class because beginners are not expected to do sun salutations YET. Therefore, the heat aids in warming up the body.
Yoga used to be prescription based, one-on-one with your teacher.  You were given certain postures to practice daily, for whatever ailment or injury you were experiencing.  The sequence of 26 and 84 postures, were scientifically designed to include or encompass the majority of complains or issues, particularly by westerners. This is not just about muscles and flexibility.  The nervous system and endocrine system are stimulated and affected. The list of benefits goes on and on.  Read the testimonies on the practice. The particular choreography of the postures is essential to receive the benefits, because each posture leads to the next.  I can't stress this enough.  In the West, we like to be creative and reinvent things.  But we don't have lifetimes of study of the human anatomy and physiology to be making these changes. Yoga never used to be this way.  Sure, It's ok if you are looking for a good "workout".  If you want the cumulative effect that yoga has to offer, then trust the system and rely on the science behind it.  "It will heal your sick body, fix your screw loose brain, and find your lost souls"  Bikram  (Devoted student of Bishnu Ghosh)​
Looking to get Started?
A Life Changing Experience is Waiting
Yoga is so much more than a posture.  Once you integrate your body, mind, and spirit, it becomes a lifestyle.  We actually live yoga…on and off the mat.